Whitlands Riesling Vineyard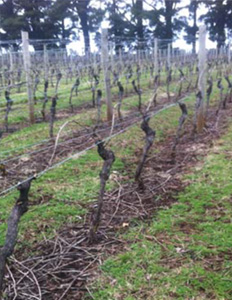 The Croucher vineyard lies on the back road to Mt. Buller at the high end of the King Valley at an altitude of 780m above sea level presenting as the highest Riesling vineyard in Australia. The rich red volcanic loams are set in a mountainous, ultra cool climate and no irrigation ensures the vines are not too vigorous. Vines are approx. 20 y.o. and close planted with a single cane and high foliage wired trellis to ensure adequate fruit exposure and vineyard management endeavours to be organic, weather conditions permitting. The ripening period is longer than surrounding sites and offers some of the highest quality Riesling fruit available anywhere.
This fruit from this vineyard has previously been dedicated to the production of the nearby Brown Bros. 'Patricia' Reserve Riesling.